JON FARRISS & CIARAN GRIBBIN
Jon Farriss
"My inspiration to work with INXS was after seeing Jon Farriss perform live." Nile Rodgers
INXS are one of the greatest rock bands of all time and the man steering the rhythm ship for the iconic band is Jon Farriss.
Acknowledged by industry peers, including super producer Nile Rodgers and the legendary Ringo Starr, as one of the greatest drummers ever, Jon developed the unique and distinct drum sound that helped give the super-group their funk.
Jon has been invited on stage by some of the most prominent and well-respected musicians of all time. In a defining moment of 'the pupil meets his master', Jon appeared on stage with Ringo Starr in February 2013, during Ringo's All Starr Band performance in Sydney.  With Ringo singing, Jon played Ringo's drums to The Beatles' song 'With A Little Help From My Friends.'
2010 saw Jon became co-executive producer on INXS' tribute album, 'Original Sin'.  He co-produced several tracks on the album, which featured artists; Rob Thomas, Ben Harper, Tricky, John Mayer and Pat Monahan.
Be it writing, producing or creating new music, there's no doubt with the formation of JAC Music a new path is underway for Jon Farriss.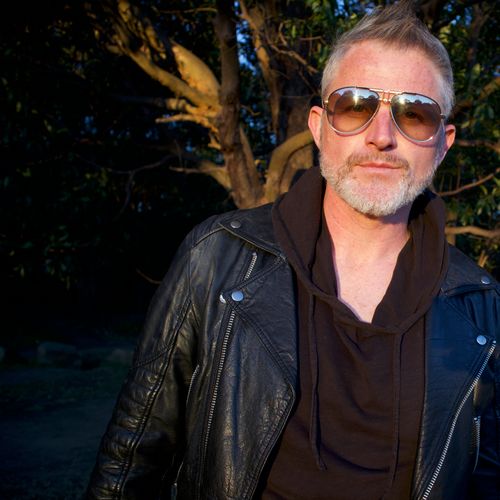 Ciaran Gribbin
"Ciaran has one of the most extraordinary voices I've heard in a long time." Gary Lightbody, Snow Patrol
Ciaran was born during the Northern Ireland conflict and grew up in The Troubles. As a young musician he cut his teeth doing gig after gig in the tough bars of Belfast and Derry. During this turbulent time, Ciaran witnessed the bombs and bullets of sectarian violence and the paramilitary attacks that enflamed a divided society.
Ciaran was a founding member of the popular Irish band 'Leya' which toured for seven years with major acts including Snow Patrol and Embrace. The band also released the critically acclaimed album 'Watch you don't take off'. The band was nominated for Best New Act at the Irish 'Metor' Music Awards.
Ciaran's first big break came in 2010 when he received a Grammy nomination for Madonna's worldwide hit single 'Celebration', which he co-wrote with the American megastar and English producer Paul Oakenfold. Ciaran soon became a regular drawcard at music festivals around the world including Brazil's Rock in Rio. He has opened concerts for acts such as Paul McCartney, Crowded House, The Script and Gotye.
Just as his reputation as a performer kept growing, his career as a gifted composer continued to flourish. He has worked on multiple movie soundtracks, including writing all the songs for the U2-supported feature film Killing Bono.
In 2011, Ciaran became the singer of the legendary Australian band INXS. He has toured extensively with INXS throughout South America, Europe and Australasia.
Ciaran's song 'Hey Baby Doll' which was sung by Al Pacino in the critically-acclaimed movie Danny Collins received an Oscar shortlist nomination.